Carving Cape Woolamai
Performance projection, 2021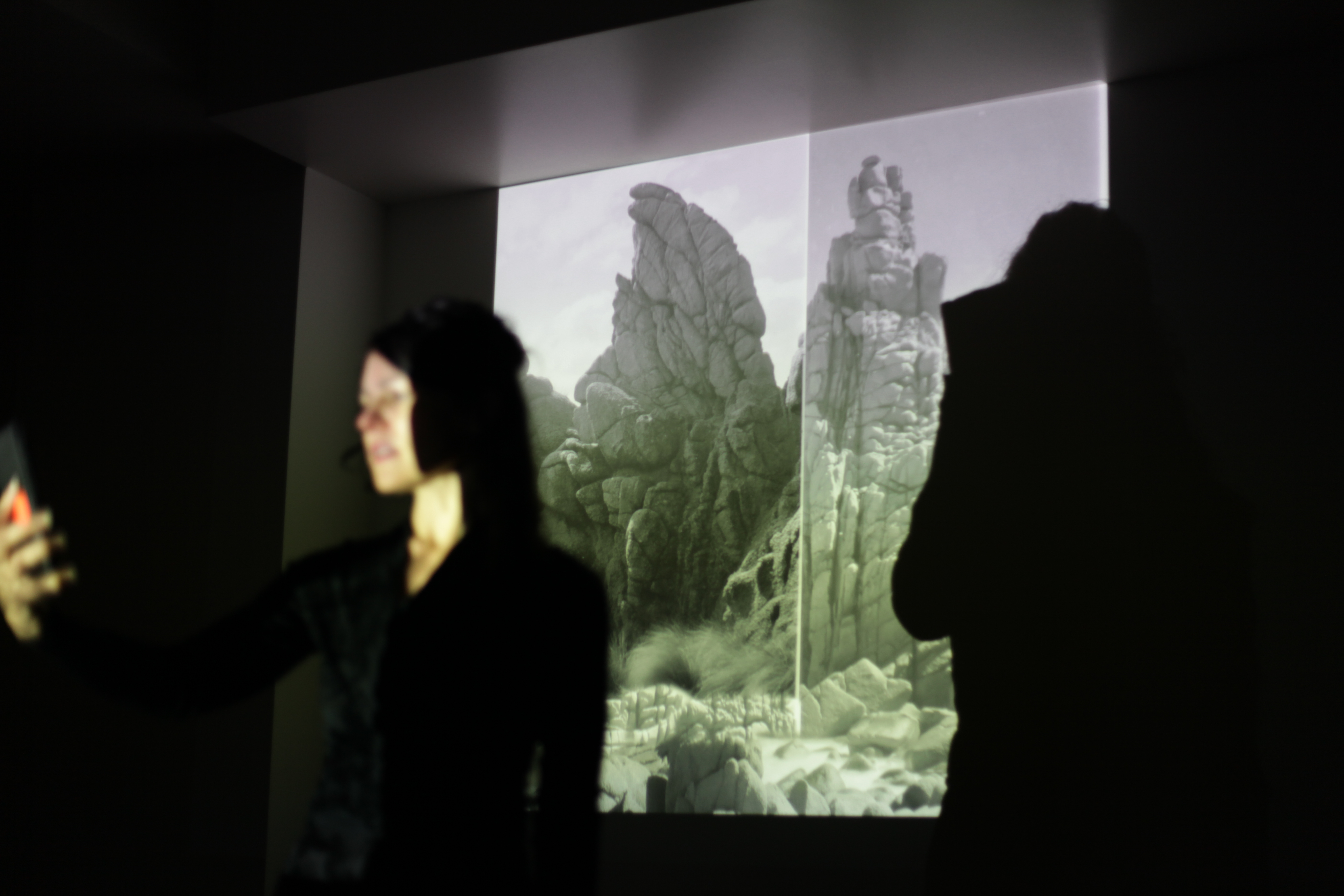 The grid so produced, Carving Cape Woolamai, April 2021, historical images courtesy of State Library Victoria. Photography: Dr D.

In this performance I explore the application of psychological projection through image projection. The imagery responds to the history of an abandoned granite quarry and the visual evidence that lingers through the site's marks and scars. The historical footprint of this landscape is steeped in politics. The quarry was operational for only two years, closing after an attempt to ship granite to Melbourne in heavy seas resulted in the death of an entire crew. It was later discovered that the captain chose to ignore warnings that he should secure his load. I associate the lingering drill holes and disfigurements from the mining activity with acts of negligence and connect this observation with the destruction of local habitats. Historical maps and photographs of the site are layered upon my own documentation of the scars in the quarry to blend time and carve new typographies.

Performing on this landscape entangles me socially and politically within the living residue of its history. As I perform in the foreground, my body breaks up the image, disrupting dimensions, skewing the perspective, while adding another layer of signifiers. I attempt to recite passages on relational ethics while being blinded by my own projection. In the spirit of reflexive theory, this project aims to tease out the response-ability of coexistence through psychological projection and light.


This project is generously supported by the Faculty of Visual Arts Graduate Researcher Fund Program, University of Melbourne.


Developed for Testing Grounds, Melbourne.
April, 2021