Light Windows
Centre for Projection Art, 2020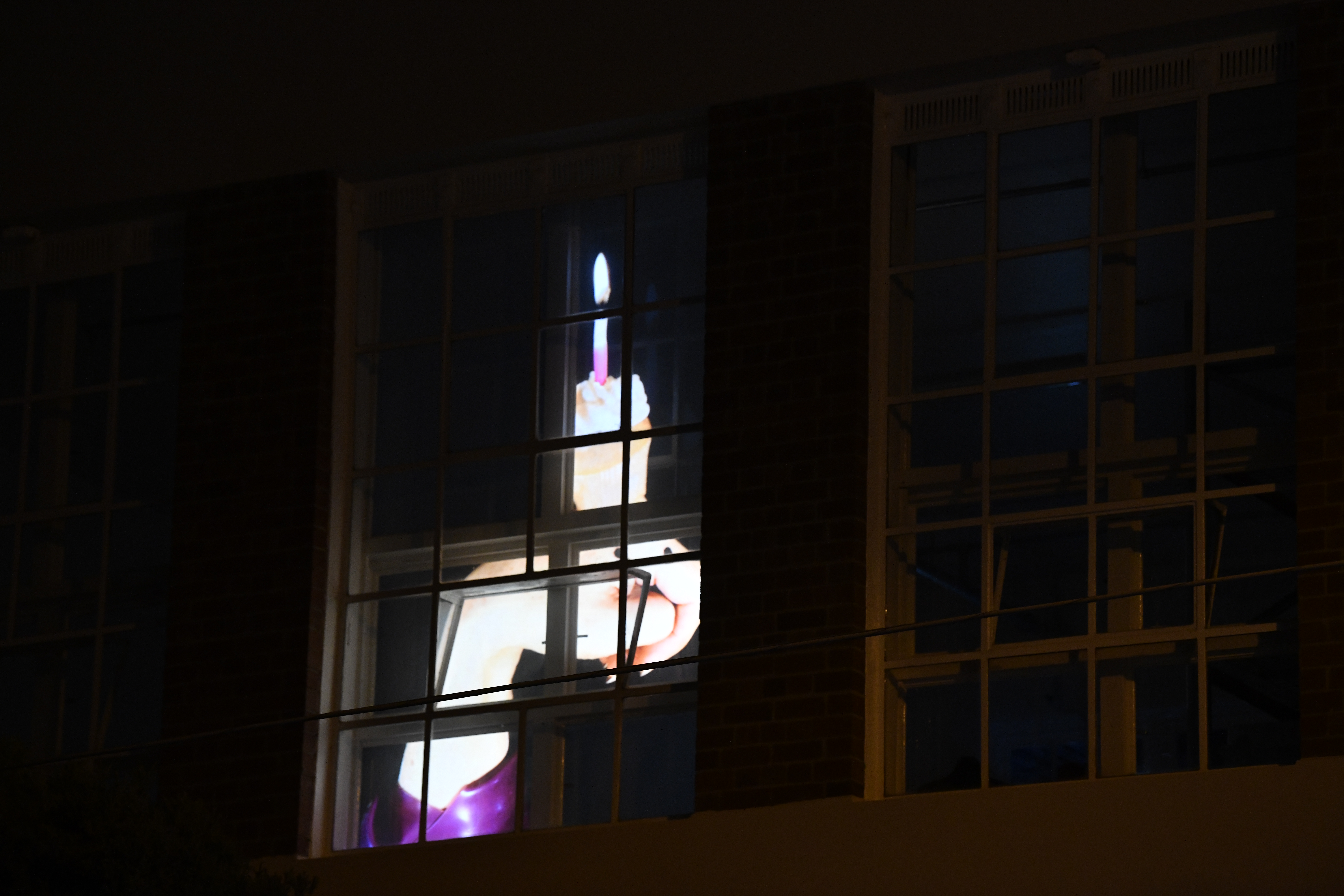 Photography: Bernie Phelan.
Celebration
, single channel projection, 2020, Collingwood Yards.
This projection takes a moment to reflect on the social sacrifices experienced by the community during a period of isolation. How did individuals mark life milestones whilst in solitude?
Presented by the
Centre for Projection Art
for LIGHT WINDOWS, a world-wide project produced by
HoloCenter, New York
encouraging artists to display light art in the windows of homes and venues around the world and share a message of unity and hope during the COVID-19 pandemic.
Created as part of the Centre for Projection Art's inaugural artist-in-residence program, six windows of the Johnston Street building were illuminated in celebration of
International Day of Light
on May 16, 2020. Viewed from 6.30 pm-midnight in May, audiences could experience these works during their daily rituals from the street and through the
LIGHT WINDOWS interactive map.
This project was presented in partnership with HoloCentre; International Day Of Light; City of Yarra; and Collingwood Yards.
Special thanks to the Collingwood Yards organisations that provided the use of their windows for this project:
Bad Apples Music; Barpirdhila Foundation; Experimenta Media Arts; Liquid Architecture; Auspicious Arts; and Agency.
May, 2020